UN Decade on Ecosystem Restoration
Preventing, halting and reversing the loss of nature.
Rewilding is the one of the most important and promising conservation strategies to slow down or halt the 6th mass extinction of species. It also has tremendous potential for climate change mitigation and has had well-documented successes in restoring biodiversity and ecosystem processes. The United Nations have therefore declared rewilding as one of several vital methods needed to achieve massive scale restoration of natural ecosystems, which they say must be accomplished by 2030.
Cultural and economic connections to landscapes arean integral part of rewilding. Only by recognizing the wider socio-economic contexts can we reconnect people with healthy and balanced ecosystems. Rewilding is also about connecting people to wilder nature.
Moreover, rewilding contributes to creating new nature-based economies that support opportunities for businesses and generate sustainable livelihoods for people. In that way rewilding contributes to achieving the Sustainable Development Goals.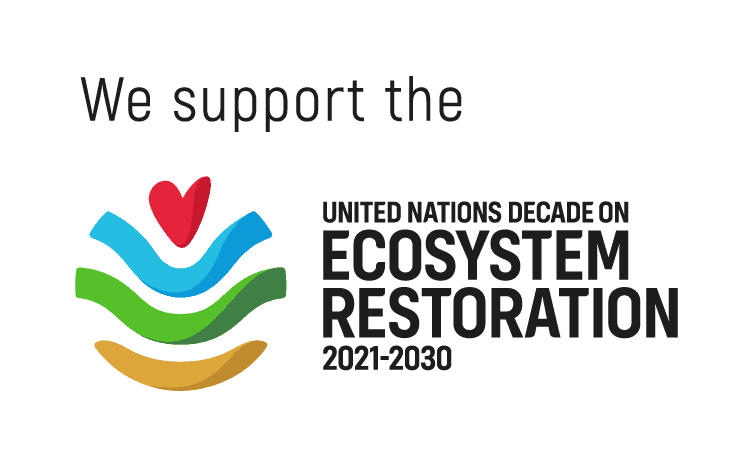 Action Plan
The UN Decade Action Plan outlines the roadmap for our collective efforts in pursuit of the UN Decade on Ecosystem Restoration's goals and vision.
Shifting from strategy to tangible action, this plan seeks to rally all stakeholders around the pivotal priorities known as Restoration Challenges, igniting a surge of initiatives aimed at safeguarding and rejuvenating ecosystems while fostering harmony with the natural world.
A global movement
The Rewilding Academy is an Action Partner of the UN Decade on Ecosystem Restoration. Well-applied rewilding can restore ecosystems at a landscape scale, help mitigate climate change, and provide socio-economic opportunities for communities.
In consultation with over rewilding experts worldwide, IUCN's Commission on Ecosystem Management (CEM) Rewilding Thematic Group (RTG) has developed ten principles to guide rewilding initiatives. These ten principles provide a reference point for rewilding, and support the incorporation of the approach into global conservation targets.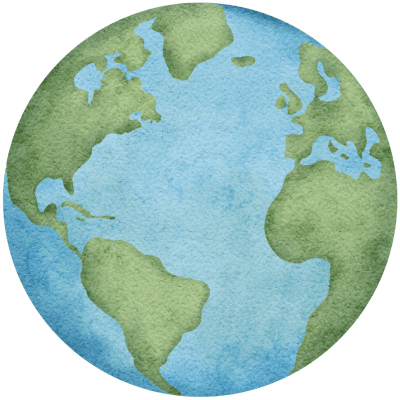 Rewilding globally
Both grassroots groups and major international conservation organizations have incorporated rewilding into projects to protect and restore large-scale core wilderness areas, nature corridors (providing connectivity) between them, and populations of large herbivores, apex predators or other keystone species. Keystone species are species, which interact strongly with the environment, such as elephants and beavers.
A global rewilding movement—embraced by the broadest spectrum of constituencies and encouraged by governmental policy—can ultimately weave wondrous blue and green ribbons of wildness that wrap the Earth in beauty, offering the promise of a better future, with freedom and habitat for all."
Rewilding Projects
Projects are ranging from the Yellowstone to Yukon Conservation Initiative in North America (also known as Y2Y) and the European Green Belt, built along the former Iron Curtain, transboundary projects, including those in southern Africa funded by the Peace Parks Foundation, community-conservation projects, such as the wildlife conservancies of Namibia and Kenya, rainforest restoration in Cameroon, and projects organized around corridor development, including Gondwana Link, regrowing native bush in a hotspot of endemism in southwest Australia, and the Area de Conservacion Guanacaste, restoring dry tropical forest and rainforest in Costa Rica.
UN Decade on Ecosystem Restoration – Education Challenges
As an Action partner of the UN Decade for Ecosystem Restoration 2021-2030, the Rewilding Academy is coordinating two Restoration Challenges together with Plant for the Planet and the Environment Agency Abu Dhabi (UAE). These challenges aim to build local capacity for ecosystem restoration and rewilding, with the ultimate goal of addressing the pressing issues of climate change and biodiversity loss.
Build a global network of rewilding professionals
Together with Universities, NGOs, specialist and practitioners, we are developing Ecosystem Restoration Curriculums and courses that will prepare students and early-career professionals for work in this new sector, increasing employment and enterprise opportunities.
Ecosystem Restoration Education for Youth
A modular framework with interactive, context specific learning materials, a programme of actions, project-based learning, workshops and real-life practical experiences will serve as the "backbone" for local ecosystem restoration projects undertaken by schools, classes and other organisations in a hands-on, collaborative setting.