International Summer Field School on Mountain Ecosystems & Resource Management Set to Take Place in Carpathian/Bükk Mountains, Hungary
The Grassroots Institute, in collaboration with Valahia University of Targoviste, Lucian Blaga University of Sibiu, World Agricultural Heritage Forum, NatRisk at the University of Torino, Lviv Polytechnic National University, Yaroslav Mudriy National Law University, Carpathian National Nature Park, Rural Development Fund, and Central Himalayan Institute for Nature & Applied Research, is excited to announce the upcoming "Summer Field School (Hybrid) on Mountain Ecosystems & Resource Management 2023" (FSc MER 2023). The event is scheduled to take place from September 11 to 20, 2023, in the picturesque Carpathian/Bükk Mountains of Hungary.
Sustainable mountain ecosystems and resource management
The Summer Field School aims to provide a comprehensive training program for researchers, students, practitioners, and young teachers interested in mountain ecosystems and sustainable development. This international initiative, which attracted nearly 630 participants from 69 countries in its 2021 edition, offers a unique opportunity to explore the interplay between human development, natural resources, and sustainable conservation in mountain ecosystems.
Key features of the program include 90 lectures and facilitation sessions by 90 professors and experts, engaging activities such as field trips, practical workshops, and organic farming workshops, as well as a special dialogue with shepherds. Participants will have the chance to immerse themselves in the excellent mountain ambience of Bükk, Hungary, and gain practical knowledge, skills, and approaches to address the challenges of sustainable resource management globally.
The Summer Field School will be organized into nine thematic groups, each focusing on a specific aspect of mountain ecosystems and resource management. Topics covered include climate change, water management, biodiversity, agroecology, renewable energy, sustainable tourism, and more. The program culminates with a day dedicated to mountain-related international and national laws and policies.
Structure of the Program
The proposed program will constitute following 9 thematic groups to be executed on 9 different days:

Day 1: 11 September 2023 > Mountain Ecosystems, Climate Change and Local Communities
Day 2: 12 September 2023 > Water, Watershed, Wetland and River Basin Management
Day 3: 13 September 2023 > Mountain Forest & Biodiversity Management, and Park-People Interface
Day 4: 14 September 2023 > Mountain Transhumance, Pastoralism and Rangeland Governance
Day 5: 15 September 2023 > Combined Field Trip
Day 6: 16 September 2023 > Developing the Mountain Economies, Livelihoods and Micro-Enterprises
Day 7: 17 September 2023 > Agrobiodiversity, Agroecology and Sustainable Agriculture & Food Systems in Mountains
Day 8: 18 September 2023 > Mountain Sustainability, Renewable Energy and SDGs
Day 9: 19 September 2023 > Sustainable Tourism and Socio-Cultural Integration in Mountains
Day 10: 20 September 2023 > Mountain Related International and National Laws & Policies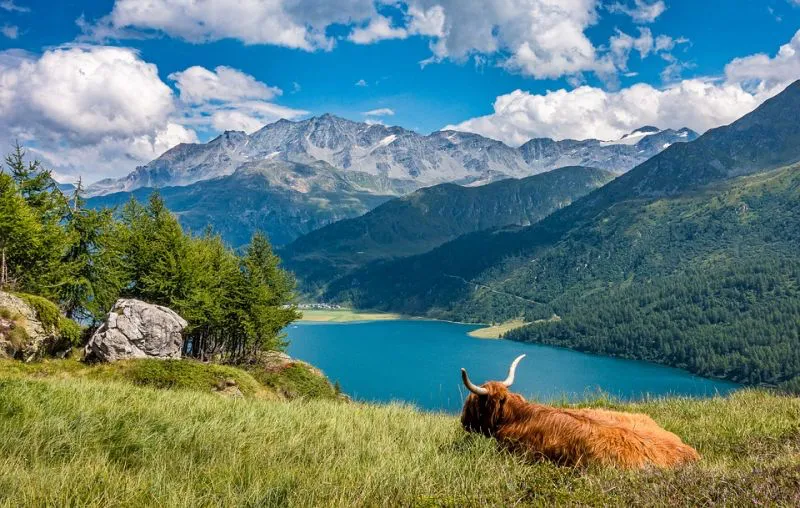 Rewilding Academy
Our Training & Research director Euridice Leyequien Abarca will deliver a lecture with the title "Climate Adaptation Strategies in Mountain Rural Communities" during a technical session (1.2) on the first day of the event.
How to participate?
Interested individuals can find detailed information about eligibility, procedures, application deadlines, faculties, and partners on the official website of the program: https://www.grassrootsglobal.net/mer2023/. Application deadlines vary for different participation categories, so participants are encouraged to visit the website for specific dates. While delegate and speaker participation is closed, virtual attendee registration will remain open until September 20, 2023.
This groundbreaking initiative is made possible through the collaboration of various academic and practice-oriented organizations. The Summer Field School promises to be an enriching and transformative experience, equipping participants with the necessary tools to contribute to the sustainable use of natural resources in mountain landscapes.
Deadlines for Applications
Please see the website for deadlines: https://www.grassrootsglobal.net/mer2023/ and https://www.grassrootsglobal.net/mer2023/register.html
Delegate Participation (self-financing or sponsored or nominated): CLOSED (*Ask for seat availability)
Speaker Participation (virtual): CLOSED (*Ask for seat availability)
Attendee Participation (virtual): 20 September 2023
Register now
https://www.grassrootsglobal.net/mer2023/register.html
For further information, please contact:
Team Capacity Building
The Grassroots Institute Email: fsc@grassrootsglobal.net