Rewilding event – The return of wolves in the Netherlands
Since there is a great demand for information about the wolf in the Netherlands, nature guide Marc Wilbers will be organizing an extra wolf lecture. After two sold-out lectures in October and November, an extra lecture will now be in December.
Marc wants to provide clarity about the return of the wolf, its influence in the food chain, but also about the negative aspects experienced by local livestock farmers.
Marc will also delve into the question of whether one "can still safely visit the forest with a dog?"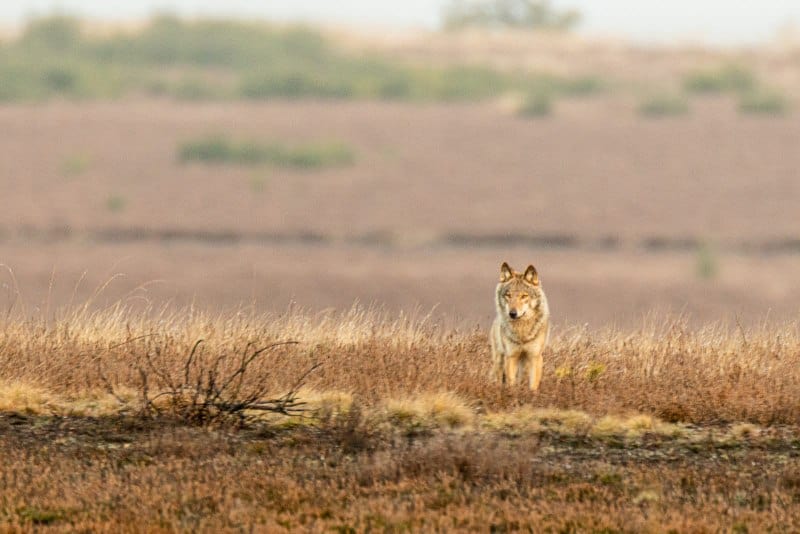 Symbiosis between trees and mushrooms: the WoodWideWeb.
Guest speaker for this evening is Pierre de Wit (Emeritus Professor of Phytopathology at Wageningen University). He will tell about the Symbiosis between trees and mushrooms; a woodwide web.
Fungi played an important role in the colonization of the mainland by plants. Fossil finds from millions of years ago have shown that land plants were colonized early by mycorrhizal fungi. A mycorrhiza (literally, fungus root) is a form of coexistence of plant and fungus through the finest branches of the root of a plant and the fungus, in the soil. First, the endomycorrhiza-forming fungi appeared, followed by the ectomycorrhizal-forming fungi, later still the nitrogen-fixing Rhizobium bacteria. In recent years, through research, we have learned more about the forms of communication between trees and mycorrhizal fungi.
A tree population sometimes behaves as a family, with older trees helping the young offspring with nutrients. Mycorrhizal fungi play an important role in this exchange. They connect the roots of trees with each other so that food can be distributed. This will be discussed in more detail during the lecture.
DETAILS
Date: December 8
Time: 7:30 PM – 9:30 PM. The venue opens at 7:00 PM
Location: Boscafe 'De Beken', Nieuwe Keijenbergseweg 174, 6871 VZ Renkum, The Netherlands
Language: Dutch
Costs: € 6.00 for admission and coffee/tea during the break.
You can sign up via Marc Wilber: wilbers1962@gmail.com
---
Dutch below
Terugkeer van de wolf in Nederland
Omdat er veel vraag is naar informatie over de wolf organiseert natuurgids en wolvenkenner Marc Wilbers een extra wolvenlezing. Na twee uitverkochte lezingen in oktober en november, wordt er nu nog één in december gegeven.
Marc wil een eerlijk beeld geven over de terugkeer van de wolf. Over zijn invloed in de voedselketen maar ook over de schade die veehouders ondervinden. En… kun je nog wel veilig het bos in met je hond?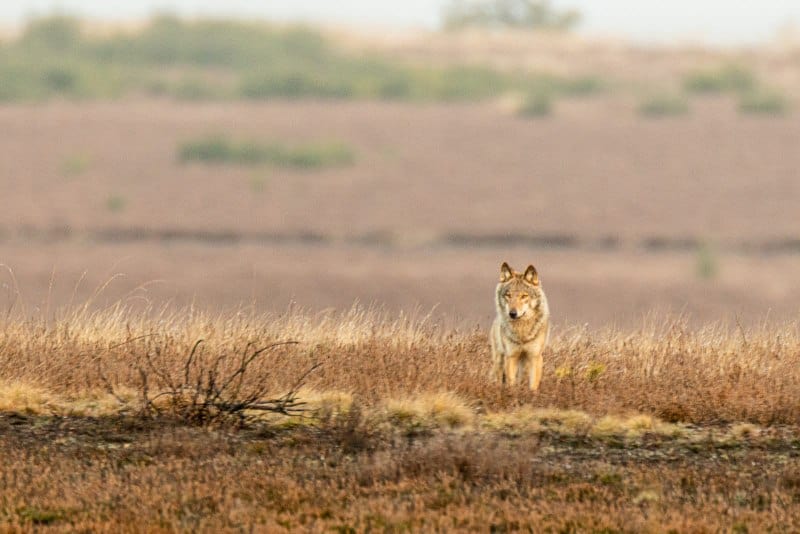 De gastspreker van deze avond is Pierre de Wit (emeritus-hoogleraar Fytopathologie v/d Wageningen universiteit). Hij zal vertellen over:
Symbiose tussen bomen en paddenstoelen; een wereldwijd web
Schimmels speelden een belangrijke rol bij de kolonisatie van het vaste land door planten. Uit fossiele vondsten van miljoenen jaren geleden is gebleken dat landplanten al vroeg gekoloniseerd werden door mycorrhizavormende schimmels. Een mycorrhiza (letterlijk, zwamwortel) is een samenlevingsvorm van plant en schimmel via de fijnste vertakkingen van de wortel van een plant en de zwamvlok ondergronds. Eerst verschenen de endomycorrhiza vormende schimmels, later de ectomycorrhizavormende schimmels (leven samen met bomen), nog later de stikstofbindende Rhizobiumbacteriën.
De laatste jaren zijn we door onderzoek steeds meer over de details van de communicatie tussen bomen en de mycorrhiza schimmels te weten gekomen. Een bomen populatie heeft soms de eigenschappen van een gezin, waarbij oude bomen de jonge nakomelingen helpen. Hierbij spelen mycorrhiza schimmels een belangrijke rol. Zij brengen de wortels van bomen met elkaar in contact waarbij er verdeling van voedsel kan plaatsvinden. Tijdens de lezing zal hier dieper op ingegaan worden.
DETAILS
Datum: 8 December
Plaats: Boscafé 'De Beken', Nieuwe Keijenbergseweg 174, 6871 VZ Renkum
Tijd: 19:30 – 21:30 uur. De zaal gaat open om 19:00 uur
Kosten: € 6,00 voor toegang en koffie/thee in de pauze (betalen bij de
ingang, liefst contant)
Aanmelden: wilbers1962@gmail.com. U krijgt een bevestiging van inschrijving.
Photo credit: Marc Wilbers