About this course
Nature-positive tourism aims to reduce and limit harm to wildlife and habitats and actively leaves them with more protection and support. During this five-day field training in Abruzzo National Park, Italy, you will be introduced to the current state of wildlife tourism, nature conservation & local rewilding efforts, partnerships, community engagement, nature-linked economies and hospitality.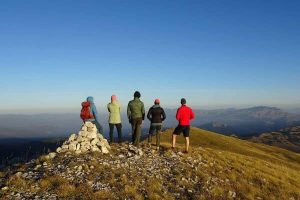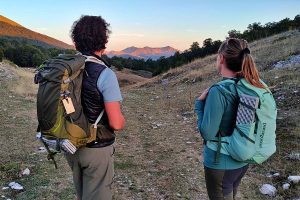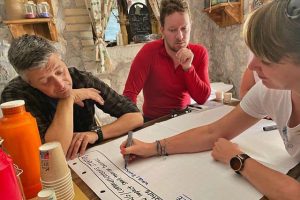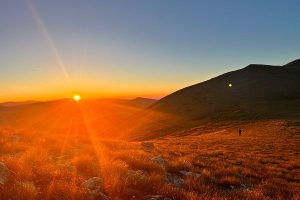 Local transport, Airport pickup
What you'll learn
The training has been designed to provide you with both the learnings and tools to take your profession or business and personal growth forward in a way that brings you closer to nature, and allows you to see the mutually beneficial opportunity for both nature and people. This is a journey and it is filled with unique experiences, learnings and shared ideas.
Most importantly, you will learn how to actively leave wildlife & habitats with more protection and support in the natural areas you live, work and play in. The week consists of a range of outdoor classrooms, sessions and experiences with co-founder and trainer Simon Collier, co-founder and facilitator Aukje Van Gerven, local partner Wildlife Adventures, as well as community engagement experts.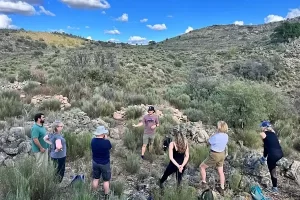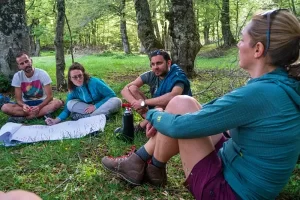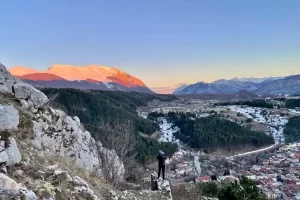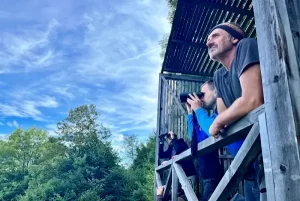 Course partners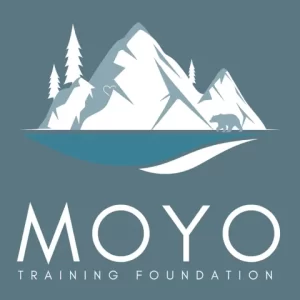 Course outline
Field training dates
10 till 14 June 2024
| Day | Activities |
| --- | --- |
| Day 1 | Lessons in nature, outdoor classrooms, amazing locations and delicious Italian cuisine. |
| Day 2 | Lessons in nature, outdoor classrooms, amazing locations and delicious Italian cuisine. |
| Day 3 | Community learnings, impact and the scope to learn…understand the vision and see what it takes to make a difference. |
| Day 4 | Reality check, back to civilisation and the opportunity to start to round your learnings and skills. |
| Day 5 | Wrap ups, final reviews and moments of reflection. |
Nature Positive Tourism Field Training subjects:
Responsible Tourism
You will be introduced to the current state of wildlife tourism, nature conservation & local rewilding efforts in this area. ​ What does this look like and how can you implement this yourself?
Nature Positive
Adjusting a mindset and learning to work towards being nature positive, become a custodian and see how the success of your business is intertwined with sustainable nature. ​ Nature positive is a mindset.
Hospitality
Training in an environment that shows how good hospitality when paired with amazing natural settings can elevate guest experiences to a new level. ​ Learn the simple truth behind hospitality and the art of delivering it.
Enterprise & Nature
The success of an area is reliant on the success of local enterprise, its partners and the long term protection of our natural areas. ​ Your business should have both direct and indirect impact for nature…not on nature. ​
Community & Partnerships
The most successful conservation areas across the globe have strong ties and connectivity to local communities. ​ Integrating a community engagement policy into your business should be one of the biggest priorities you have.
Impact For Nature
How can you really help nature? What does that relationship look like? ​ This course will show you how you can have a positive impact on nature.
For Whom?
We are here for:
● Wildlife & nature guides that want to learn about responsible wildlife tourism and connect with like minded individuals;
● Tourism entrepreneurs who want to make the transition towards nature positive tourism and widen their business network in this area;
● Tourism organisations & professionals that seek to increase capacity to build thriving tourism communities;
● Nature & outdoor enthusiasts that want to educate themselves on nature positive tourism and how they can contribute;
About MOYO Training Foundation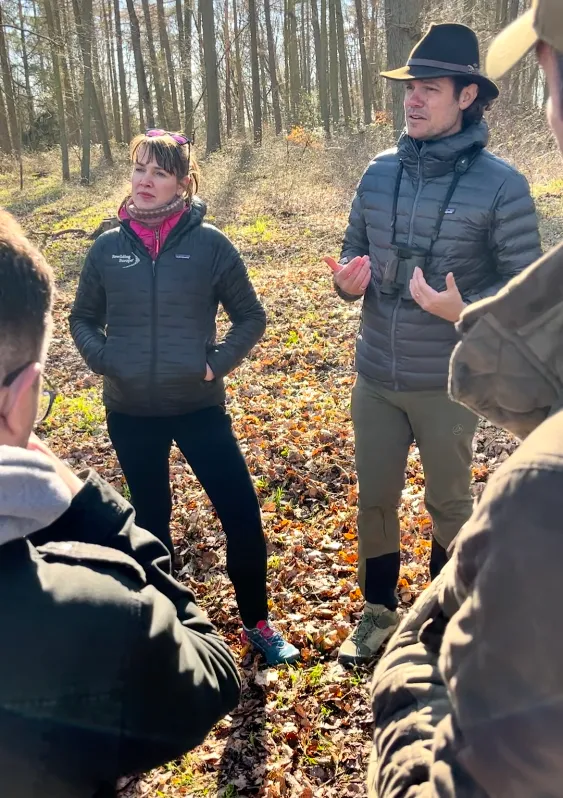 MOYO Training Foundation is a nonprofit organization that supports wildlife and biodiversity across the globe by delivering nature-positive training programs.
Join us on this transformative journey and become a force for change in the world of travel. Sign up now, and by enrolling in this course, you contribute 3-5% of the fees to support Rewilding Academy's projects, enabling us to expand our training opportunities to individuals in economically disadvantaged regions. Together, we can create a positive impact and work towards a sustainable future for our planet.
Featured photos: Alice Giancaterino, Aukje van Gerven and Simon Collier.
Requirements
The field training is for participants who have already completed the Nature Positive Tourism online training, (exceptions apply).
The online training is free of charge if you have signed up for the field training.
Sign up for the webinar series here!
Interested in joining the Nature Positive Tourism – Field Training course? Complete the form and take the first step toward your learning journey.