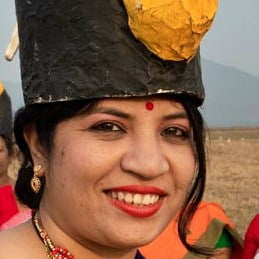 Director of Species Restoration and Community Climate Education
Purnima Devi Barman is a wildlife biologist from Assam, India. She is known for her conservation work with the greater adjutant stork (Leptoptilos dubius), known locally as the Hargila. She is the founder of the Hargila Army, an all-female conservation initiative. In 2017, Barman was the recipient of both the Whitley Award for her conservation efforts and the Nari Shakti Puraskar, the highest civilian award for women, presented by the President of India.
Purnima is associated with Aaranyak is a leading wildlife NGO based in Guwahati, Assam. She also leads the Women in Nature (WiNN) chapter in India, is a TEDx speaker and was featured by National Geographic India.