Flamingos at the Dutch-German border
The Zwillbrocker Venn is a stunning wetland located at the border between the Netherlands and Germany. This protected area of raised bog, forest, and marshland is not only a popular destination for birdwatchers but also a vital site for nature conservation.
Zwillbrocker Venn:
A stunning nature area

The Zwillbrocker Venn is a protected area and Natura 2000 site of 157 hectares located right at the Dutch-German border between Groenlo (Netherlands) and Vreden (Germany). The raised bog is surrounded by forests and marshes. Close to the peat area, you will mainly find birch bog forests (with buckthorn and rowan), while birch and oak forests dominate the outer edges of the area. In the transition zone from the raised bog to the birch bog forest, you can see bog myrtle (Myrica gale) growing here in large numbers.
By raising the water level the typically raised bog vegetation is slowly restored. However, the restoration process is a very slow process, as peat only grows a maximum of 1 mm per year. Therefore, the growth of the area will only become apparent after some time. Yet the growth of tussock cotton grass and cranberry indicates that the peat is recovering.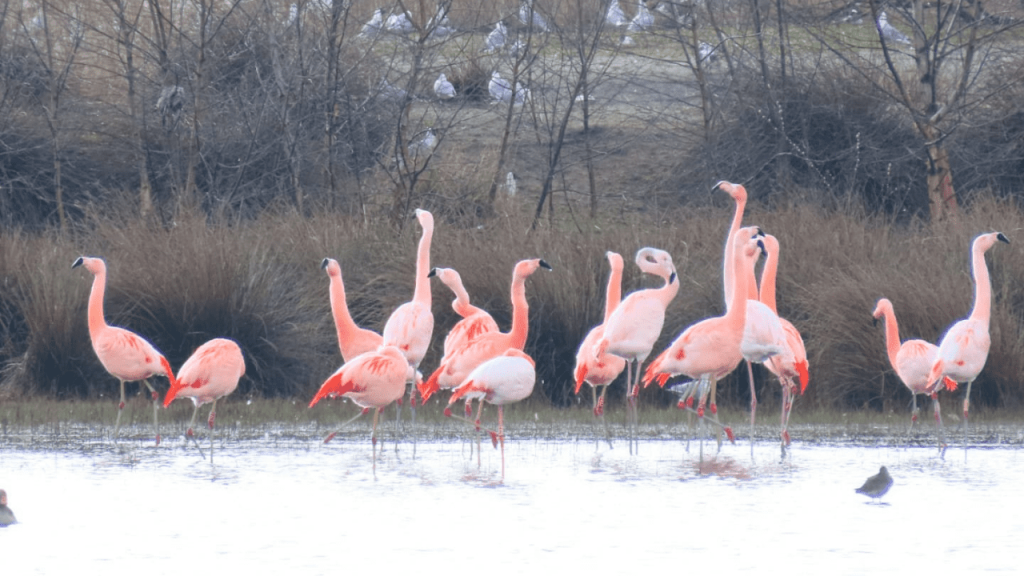 Flamingos at the Zwillbrocker Venn
It remains an extraordinary sight: Since 1983 you can observe flamingos in the Zwillbrocker Venn. The flamingos breed in the area. In mid-March, around 50 flamingos were counted. The colony consists of Chilean, European, Caribbean and lesser flamingos.
The Chilean and Caribbean flamingos probably escaped from captivity at some point. The European flamingo, however, is native and probably came from southern Europe. This makes the Zwillbrocker Venn the northernmost breeding site of the European flamingo. From mid-March to September, they can be found in the area. After that, they can be found at the Grevelingenmeer in the Netherlands, where they spend the winter months. The Grevelingenmeer is a saltwater lake and therefore doesn't freeze that easily during winter.
Besides flamingos, the Zwillbrocker Venn is home to numerous other bird species such as the largest black-headed gull population in Germany (around 16,000).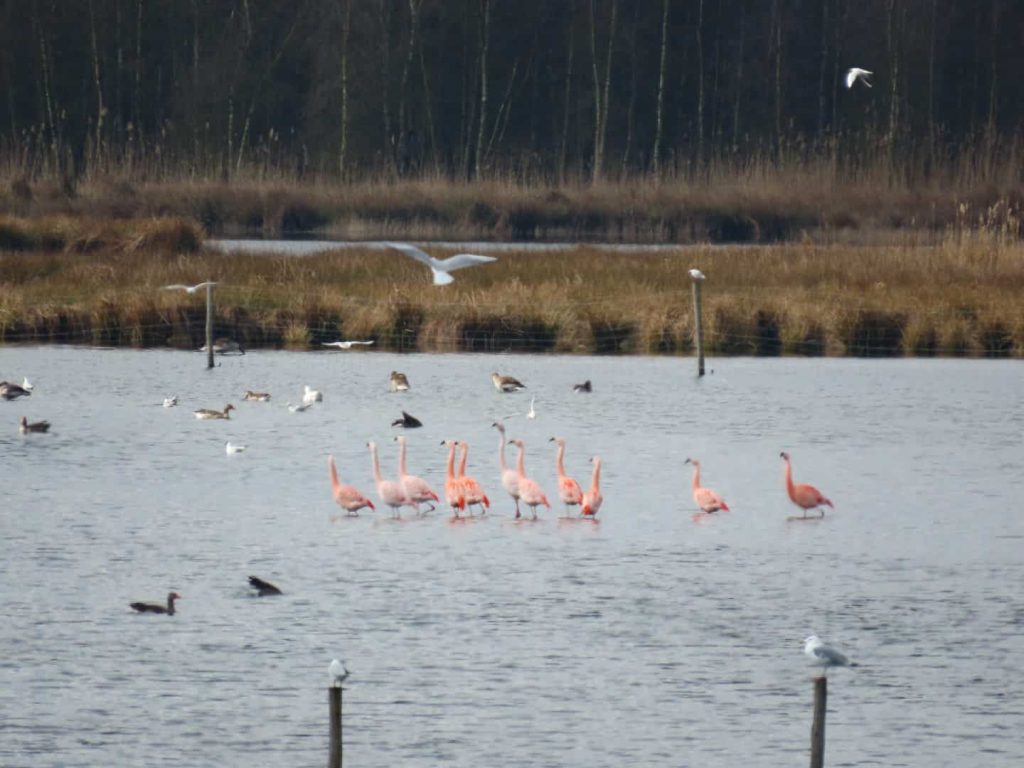 Photo credit: (C) M. de Groot
About the author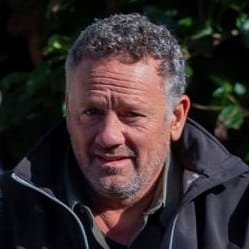 Marc Wilbers
Marc Wilbers is a nature enthusiast with rich expertise in topics related to the return of wolves and the reintroduction of wisent. He has been fascinated by nature all his life, which equipped him with broad knowledge of flora and fauna.
He is very well connected in his home country, the Netherlands, but also abroad and values the exchange with colleagues and fellow nature enthusiasts. Especially in recent years, with the arrival of the wolf in the Netherlands, the return of the wolf became his main work focus.